Throughout their time at The University of Georgia, Zachary has completed multiple research projects under the guidance of George Contini through the Center for Undergraduate Research Opportunities (CURO). They have received several grants from CURO to support their research.
​​
CURO Summer Felowship-Summer 2020
"

Developing an Online Immersive Theatre Experience During a Pandemic

"
A product-focused research process on the role of virtual, immersive theatre, particularly during a time when everyone is forced to stay at home.
​​
CURO Research Assistantship-Spring 2020
"Biomechanics and Meyerhold's Impact on the Physical Theatre"
A study of Vsevolod Meyerhold's system of Biomechan

ics ​​​​​​​​​​​​and theories on theatre and their application to modern scenes.
​​
CURO Research Assistantship-Spring 2019
"Developing a Queer Sensibility and Artistic Identity"
A re-examination of Michael Bronski's Queer Sensibility and an attempt to define a Queer Sensibility for our Modern day.
​​​​​​​
​​​​​​​
CURO Research Assistantship-Summer 2018
"The Impact of Translation on Theatrical Performance"
An exploration of the art of Translations and how it can influence theatrical performances of foreign language scripts. The research focuses on translating the scripts of Anton Chekhov and workshopping the new translations with actors. 
​​​​​​​
​​​​​​​
CURO Research Course-Spring 2018
"The Intersection of Queerness and Mental Health on the Stage"
An inter-discipl

inary study exploring the history of the linkage of Queerness and Mental Health, particularly in their relationsh

ip on the stage through theatrical productions. A new work,
​​​​​​​Blowhole
, was developed as a part of this research, and the research was presented at the Spring CURO Symposium.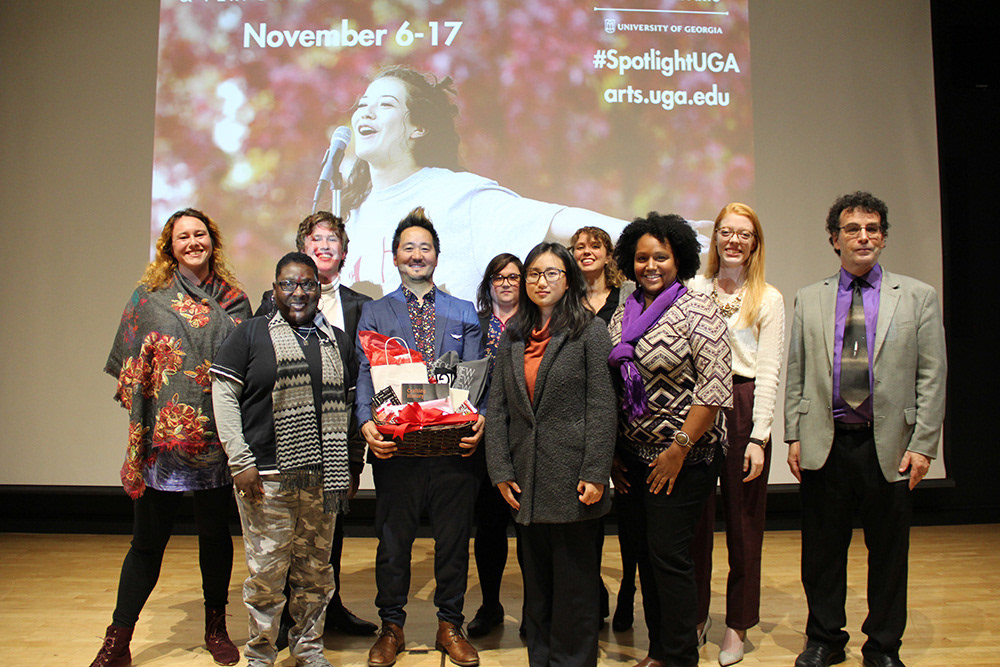 Zachary has received numerous awards for their artistic and academic merits. They were selected to be in the inaugural cohort of 

Cora Nunnally Miller Fine Arts Scholars

. They've been an Honors in Washington intern, received the Charles McDonald Brown scholarship, and been honored as a Watson Brown Scholar and National Merit Finalist. 
Zachary's coursework at the University of Georgia has included courses in Acting (Stanislavsky, Chekhov, and Meisner), Physical Acting, Directing for the Stage and Screen, Theatre History, Media History, Narrative Theory, Basic Elements of Production, Writing for Digital Media, and Screenwriting. They have also taken graduate level courses in 'Theatre and Modernity' and 'Queer Theatre and Film.' 
Zachary has supplement their education with courses in Philosophy, Studio Art, Museum Studies, and Russian.
Additionally, Zachary studied at the Kennedy Center Directing Intensive and has taken a course in Principles of Realism at the Studio Theatre Acting Conservatory in Washington, D.C.